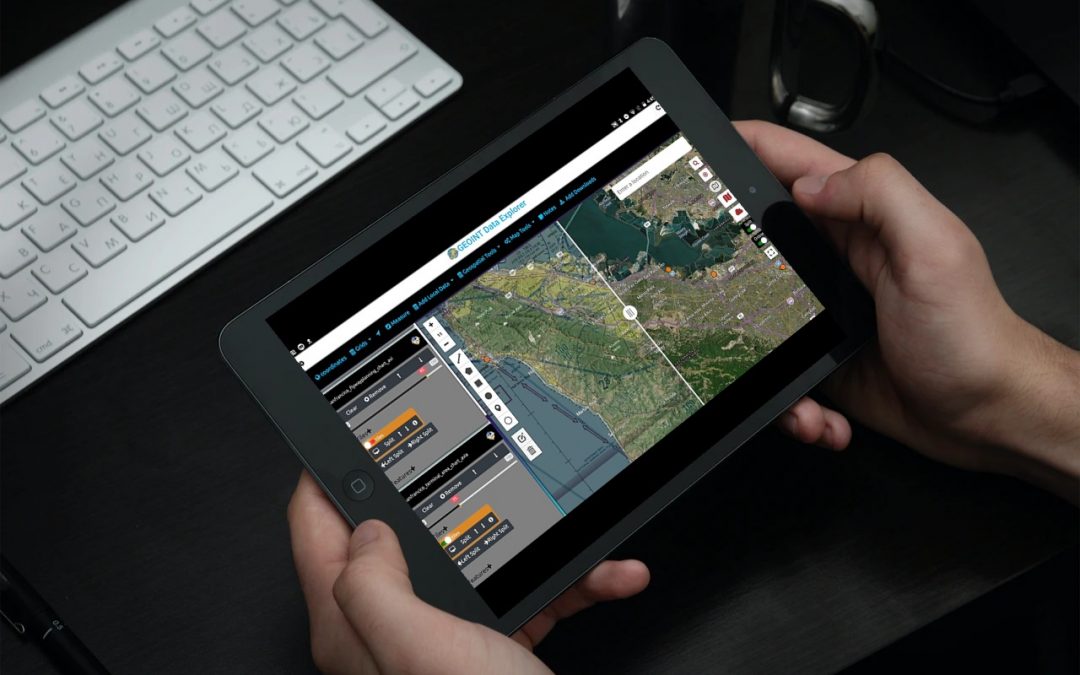 GEOINT DATA EXPLORER – *Version 1.0.0* launched on NGA's GEOINT APP STORE
GEOINT DATA EXPLORER is a rapid data visualization and discovery mapping app that works equally well offline into disconnected limited availability environments (D-DIL) as well as when partially or fully connecting to online mapping services, tile layers and catalogs. The Map has powerful data management and built-in tools for analysis and display of geospatial data.
GEOINT Data Explorer is meant to be a mobile GEOINT Toolkit that facilitates GIS Data Visualization, Discovery, Mapping,Data Creation and Editing and Analysis App that works 2D and 3D!
Fast performance, easily control the display of your data and mashup local and internet data, perform rapid analysis, data creation, editing, and visualization.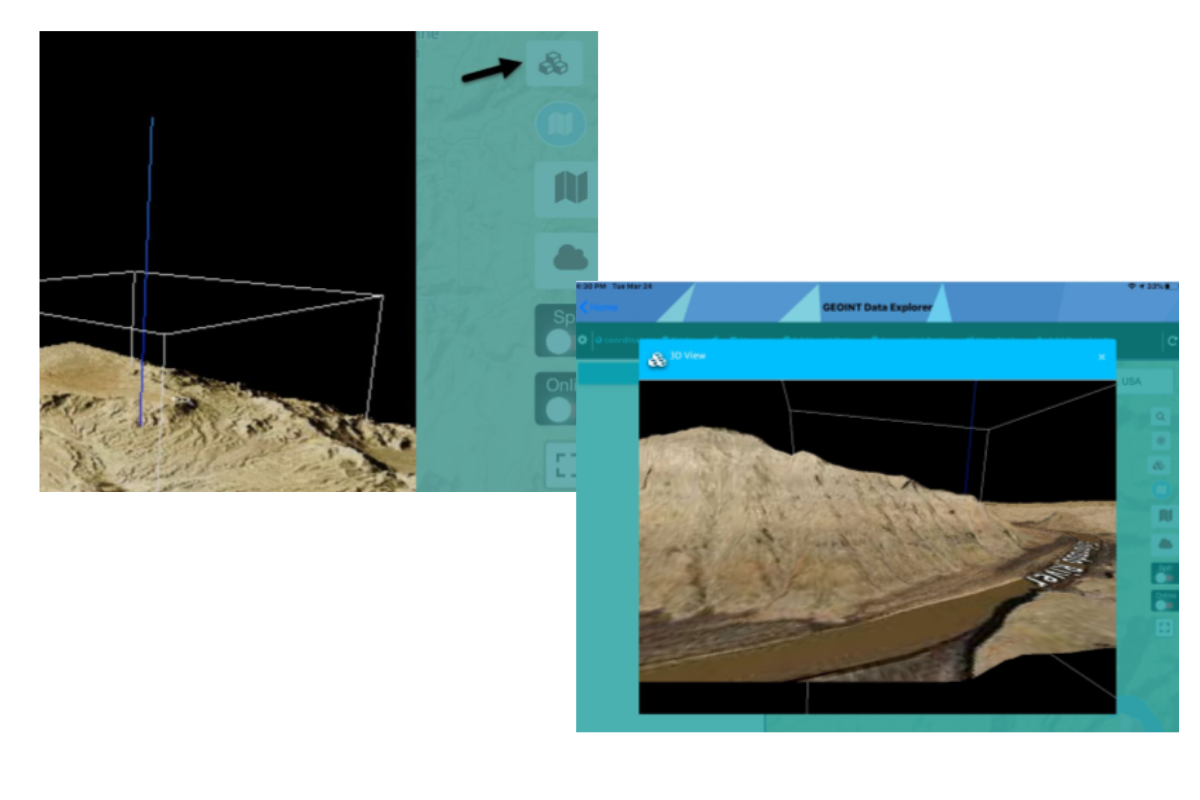 App Features & Capabilities
Spatial Analysis
Map controls
Bookmarks
Add point, line, polygon features
Paint
Supported Formats:
GeoPackage Raster Tiles
GeoPackage Vector features
MBTiles Raster tiles
MBTiles Vector tiles
MBTiles Elevation tiles
GeoJSON
KML
Shapefile
CSV point data
GeoTagged Photos
OpenStreetMap Basemap tiles with style picker and optional Contour and Hillshade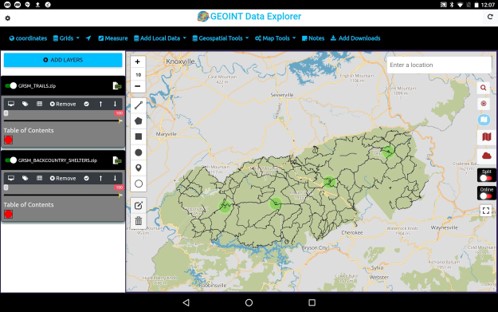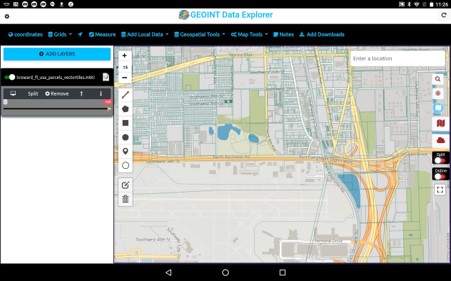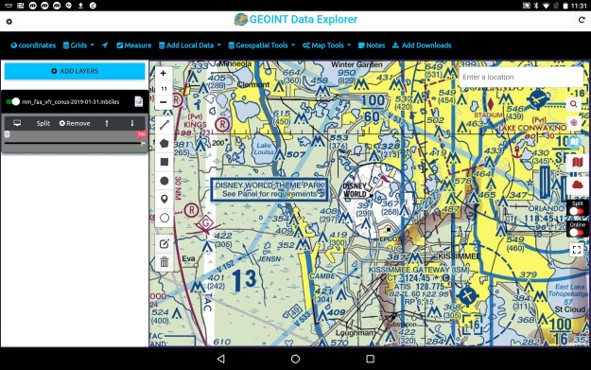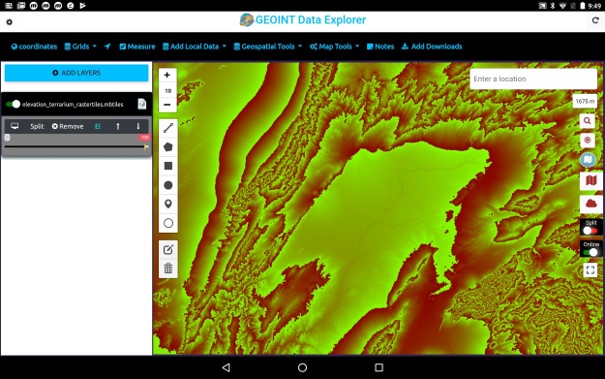 SPOT Elevation and Terrain Profile Views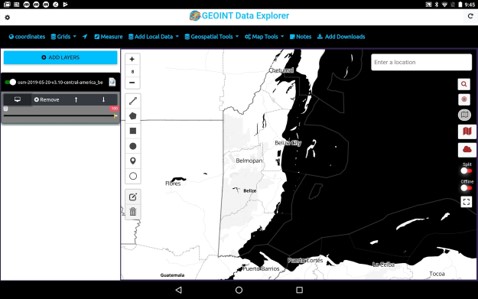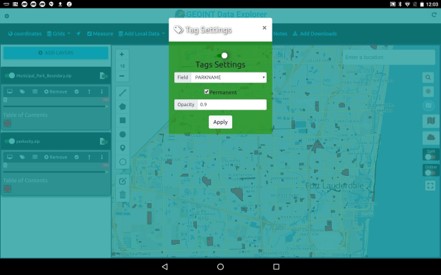 Configure Mouse Over & Labels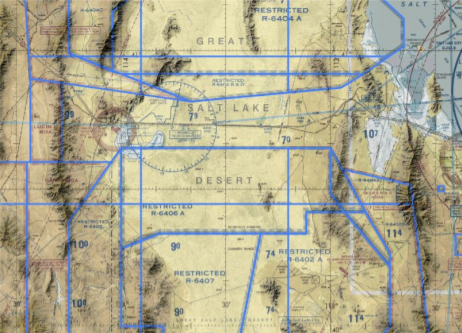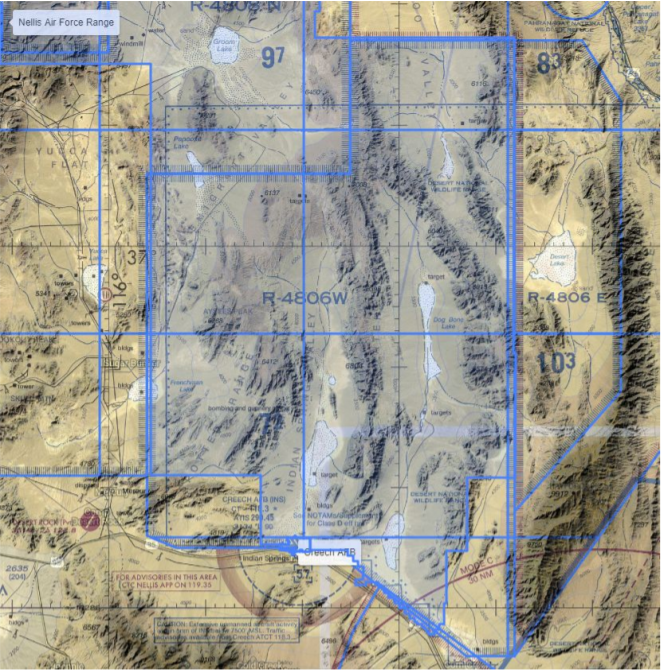 The app can be used for Mission Planning and pre-flight planning. Review airspaces, Elevation information and other datasets like AVDAFIF or AeroApp mbtiles.