GeoNames Map Explorer – *Version 1.0.0* launched on NGA's GEOINT APP STORE
GeoNames Map Explorer App is an app designed for maintaining your situational awareness and getting around in a foreign country. It has NGA's Foreign GeoNames & USGS Domestic GeoNames databases setup in highly optimized fashion for display on map, table/grid and searching.
The app supports Audio Playback Pronunciations with advanced map with navigation and bearing and distance calculations.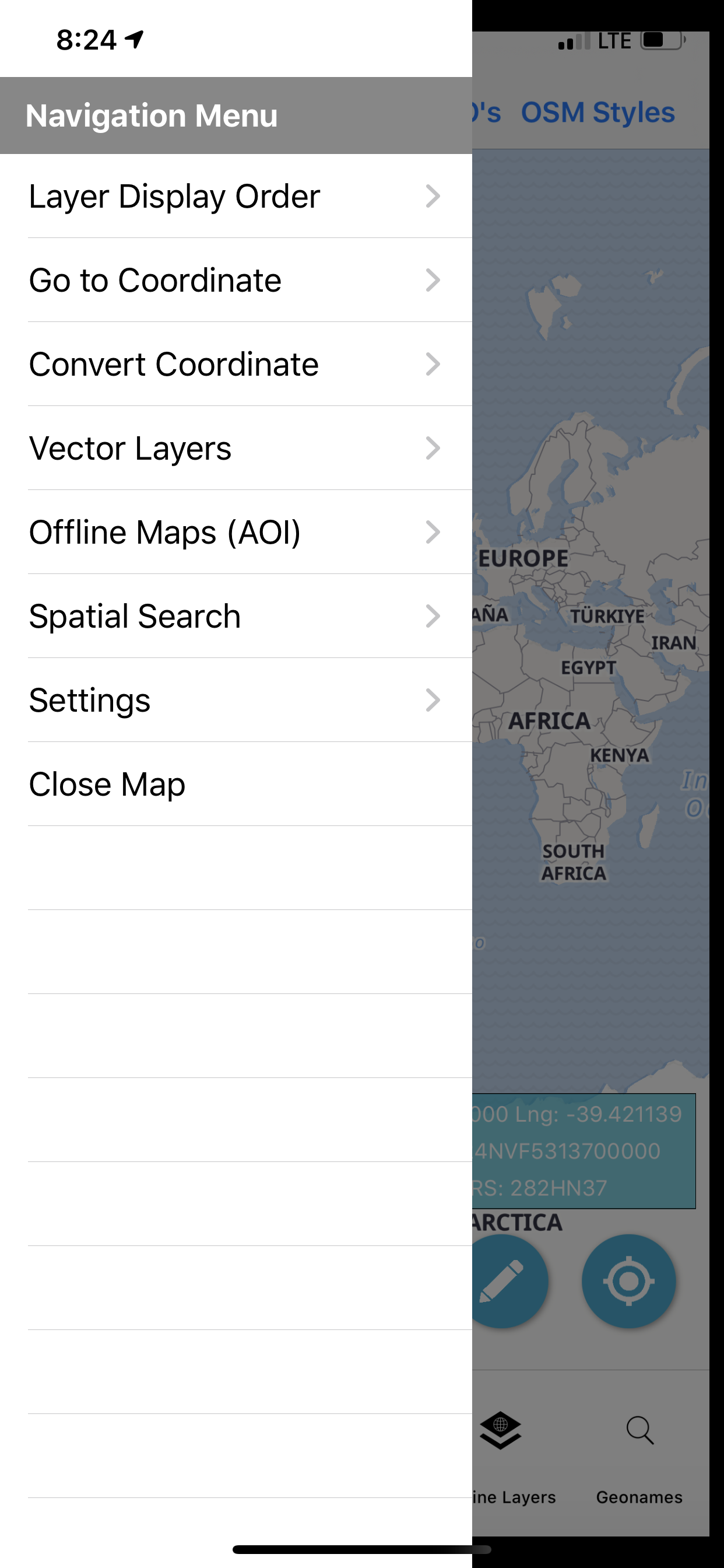 App Features & Capabilities
The app works immediately after install with internet access
The map, search and audio playback work with data on Tech Maven Geospatial's server
Offline Data can be downloaded for custom user defined area of interests
Required data is automatically requested and optional data can be selected and downloaded
Users can also load their own map data (GeoJSON and MBTILES and GPKG raster tiles 3857)
Users can load their own PDF documents
The app has an advanced mapping engine that's vector tile based with OpenMapTiles OpenStreetMap Vector Tiles with custom stylesheets as well as raster tile basemaps
GeoNames data is displayed by Feature Class and users can decide what feature classes to show. The GeoNames Display field is used to control the scaling/zoom levels of the data.
Advanced GeoNames Search and Spatial Search (constrain your queries to a certain geographic area)
Supports GeoPackages
The Map Features :
Coordinate Display (Lat Long, MGRS, GARS)
Scale Bar
Measure Area and Linear Tools
GeoLocation with settings for tracking your location
Spatial bookmarks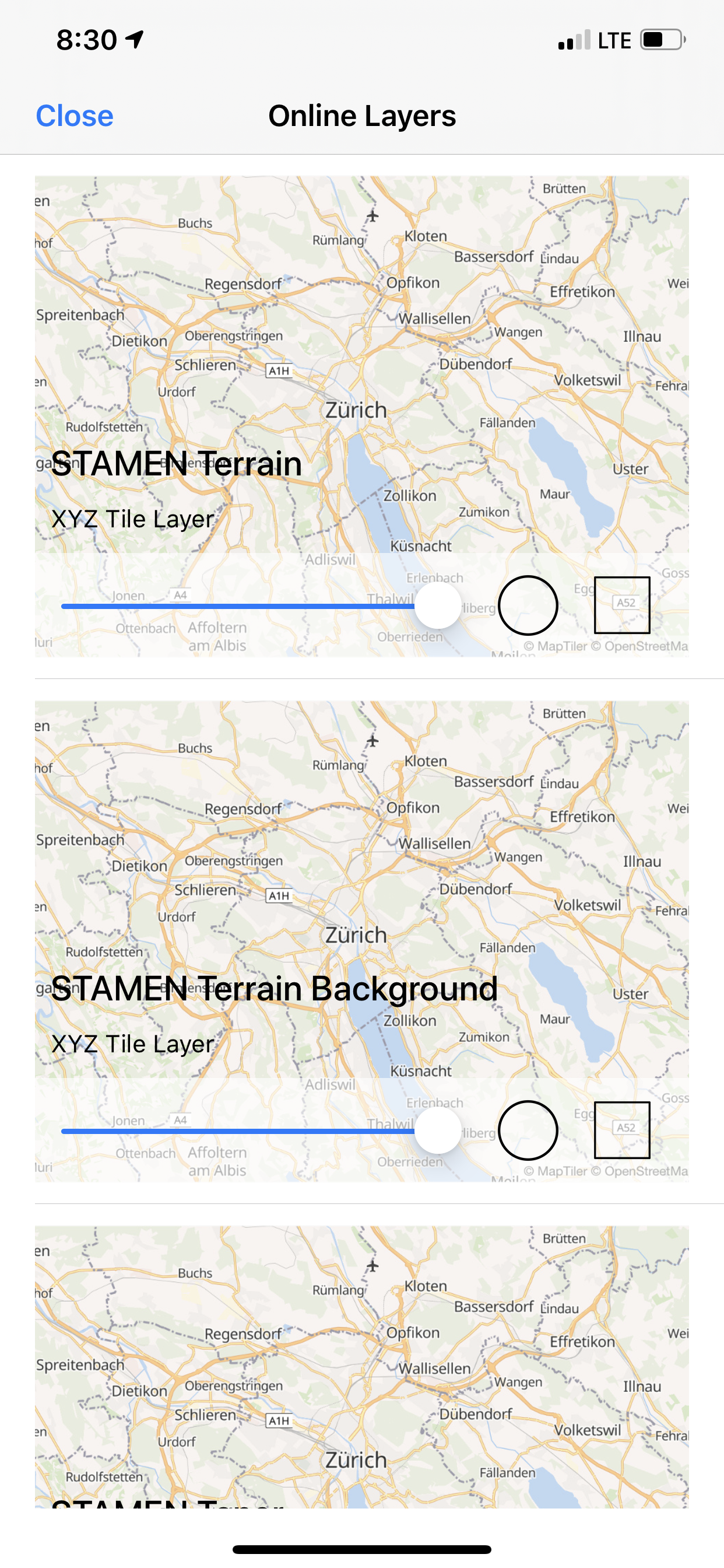 Online Layers Raster Tile Basemaps Picker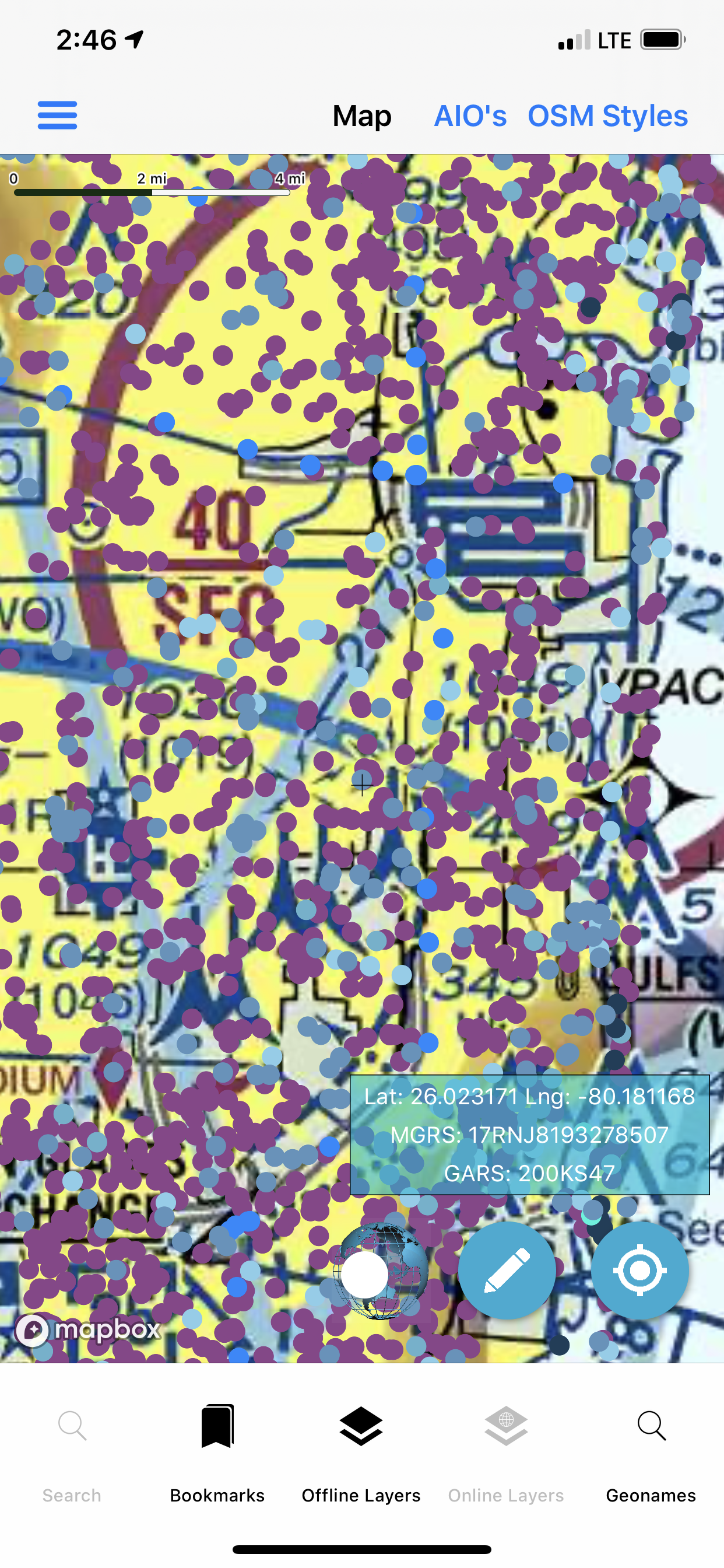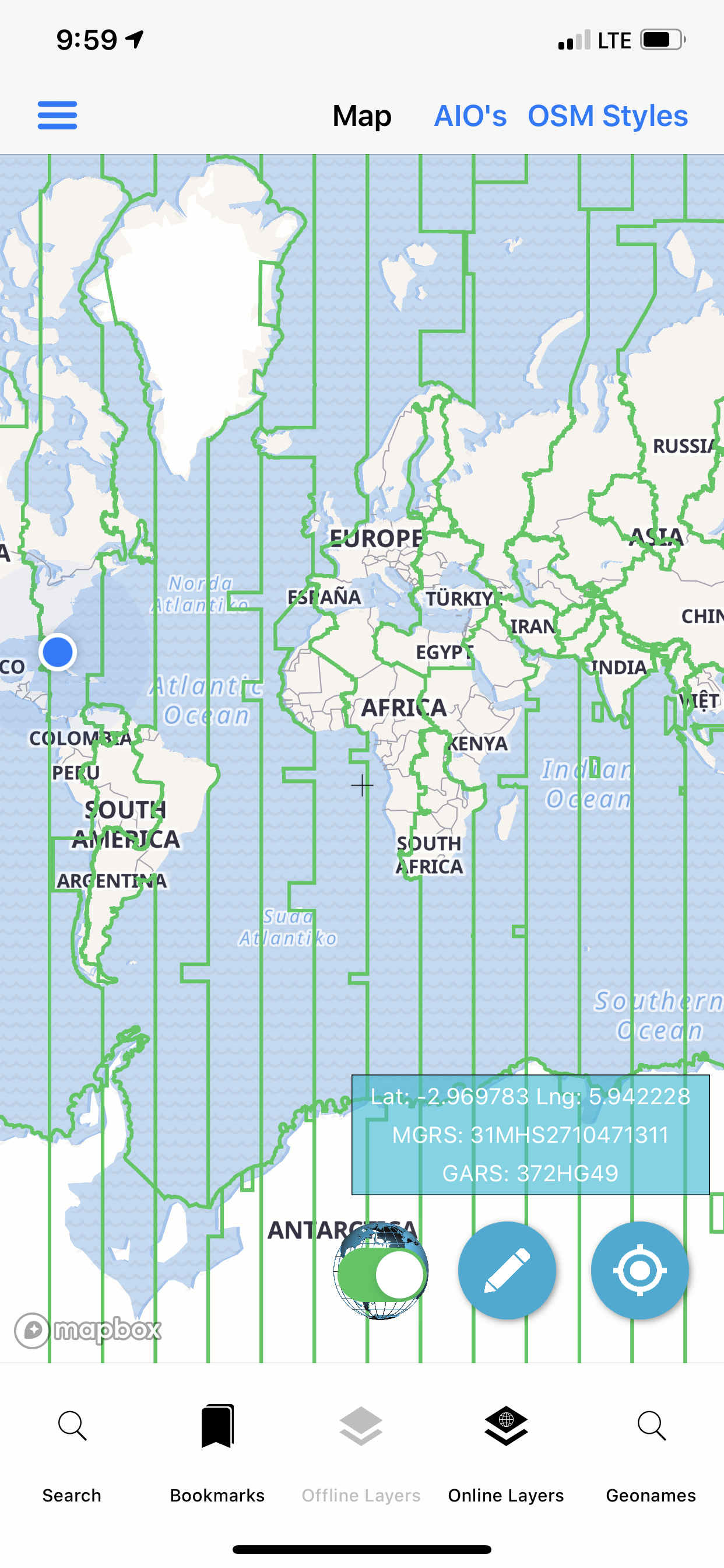 Time Zones Vector Overlay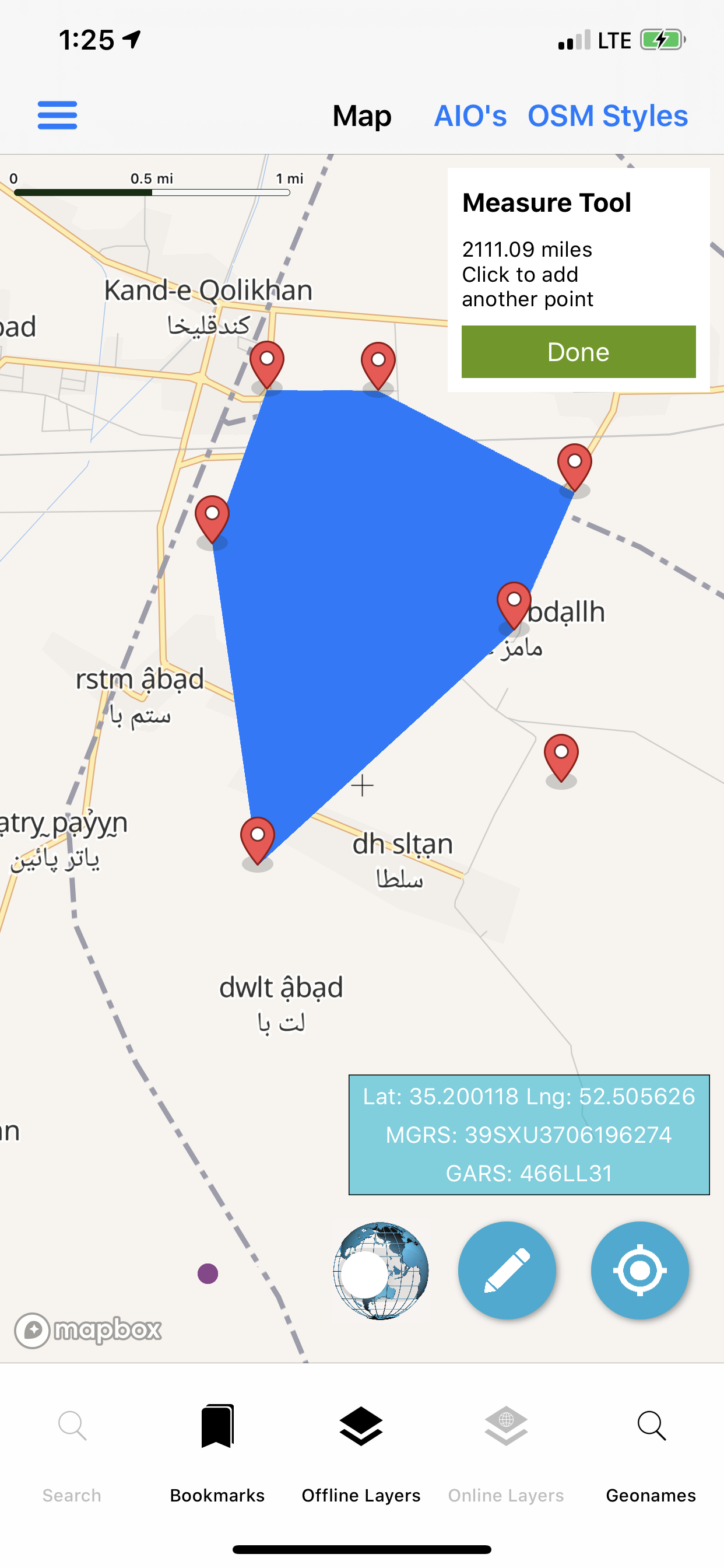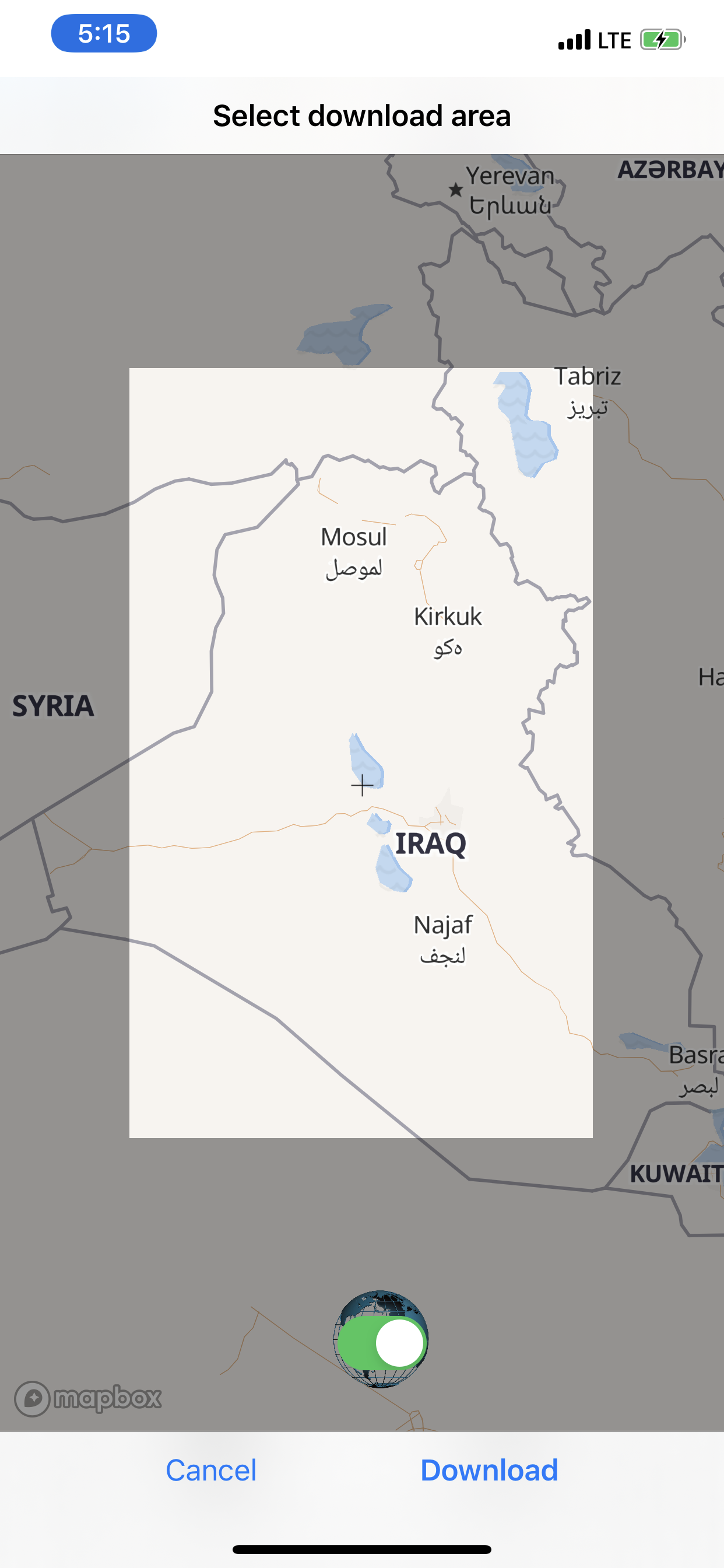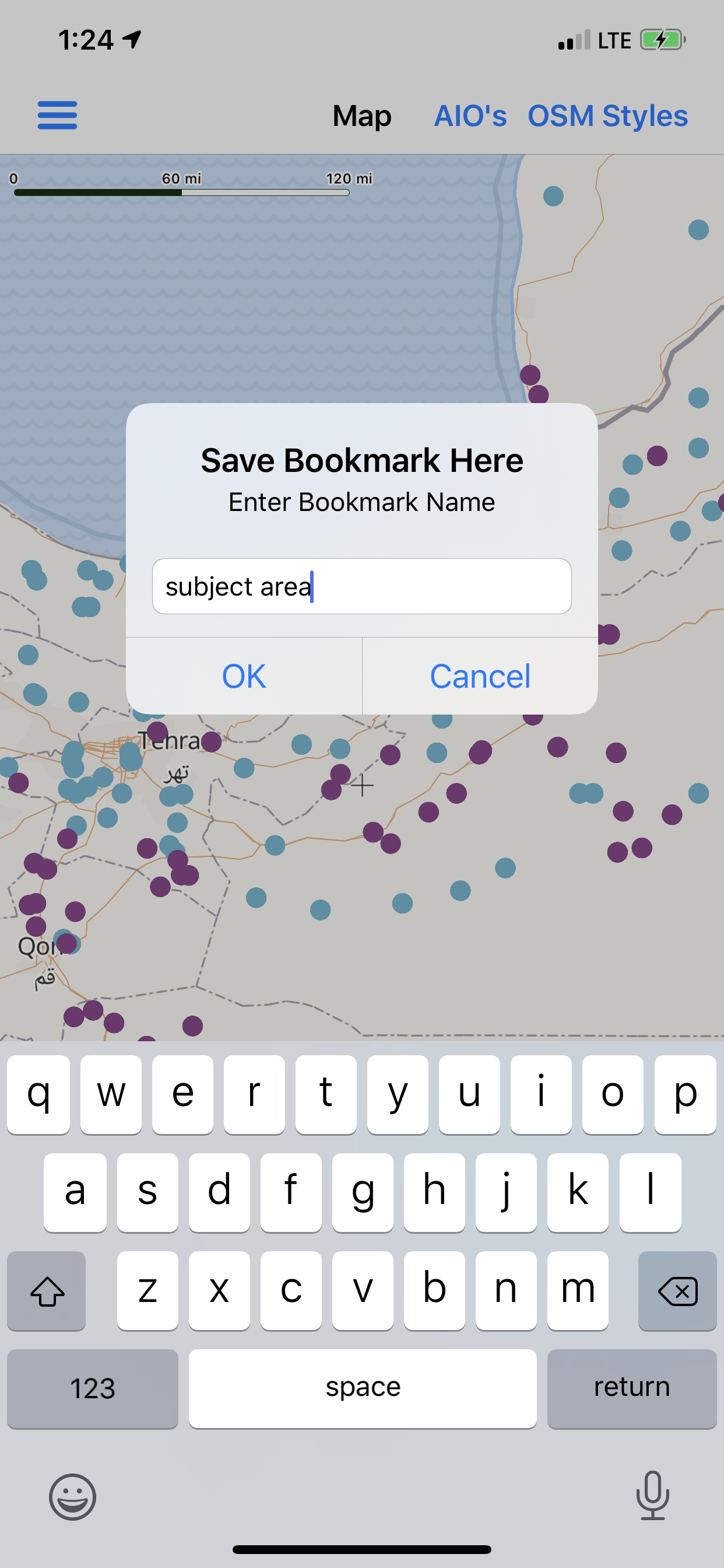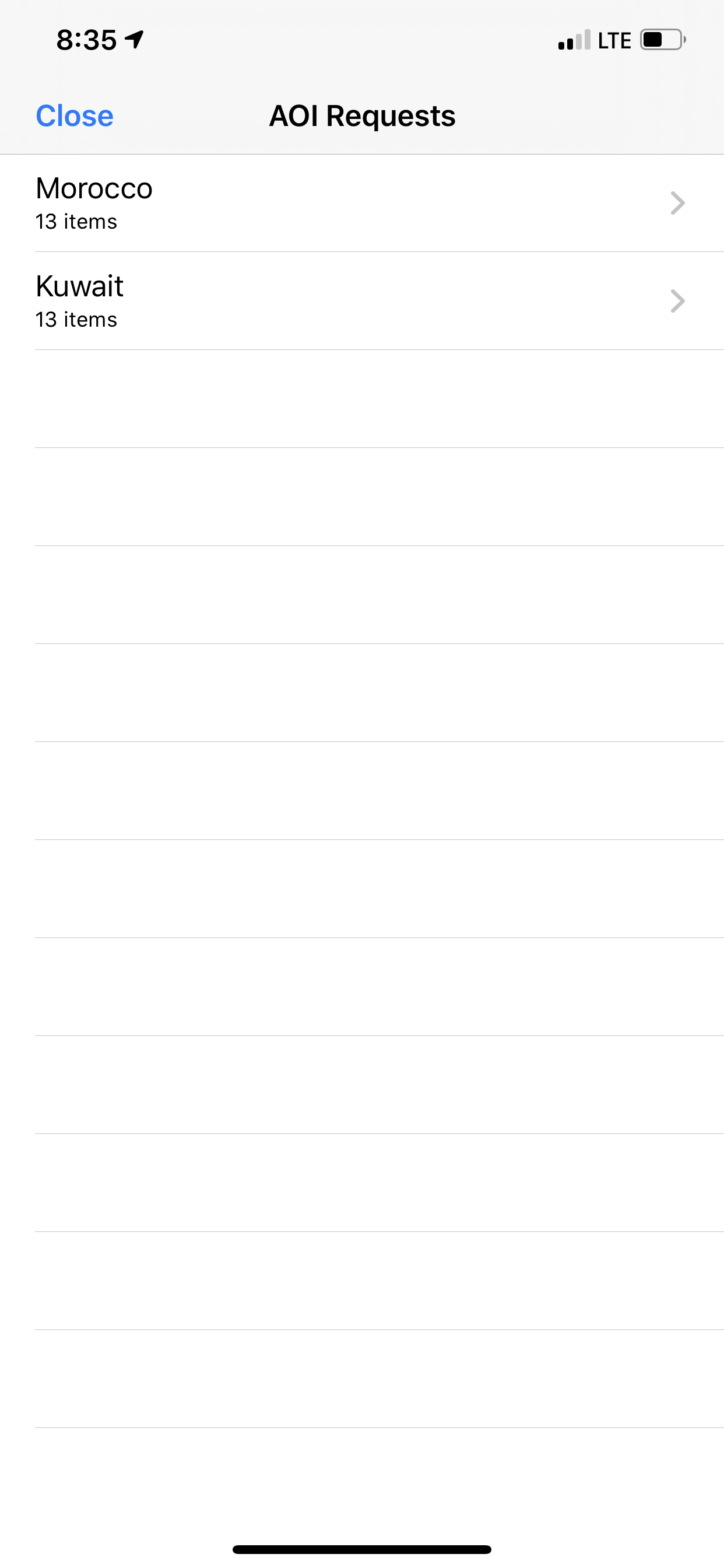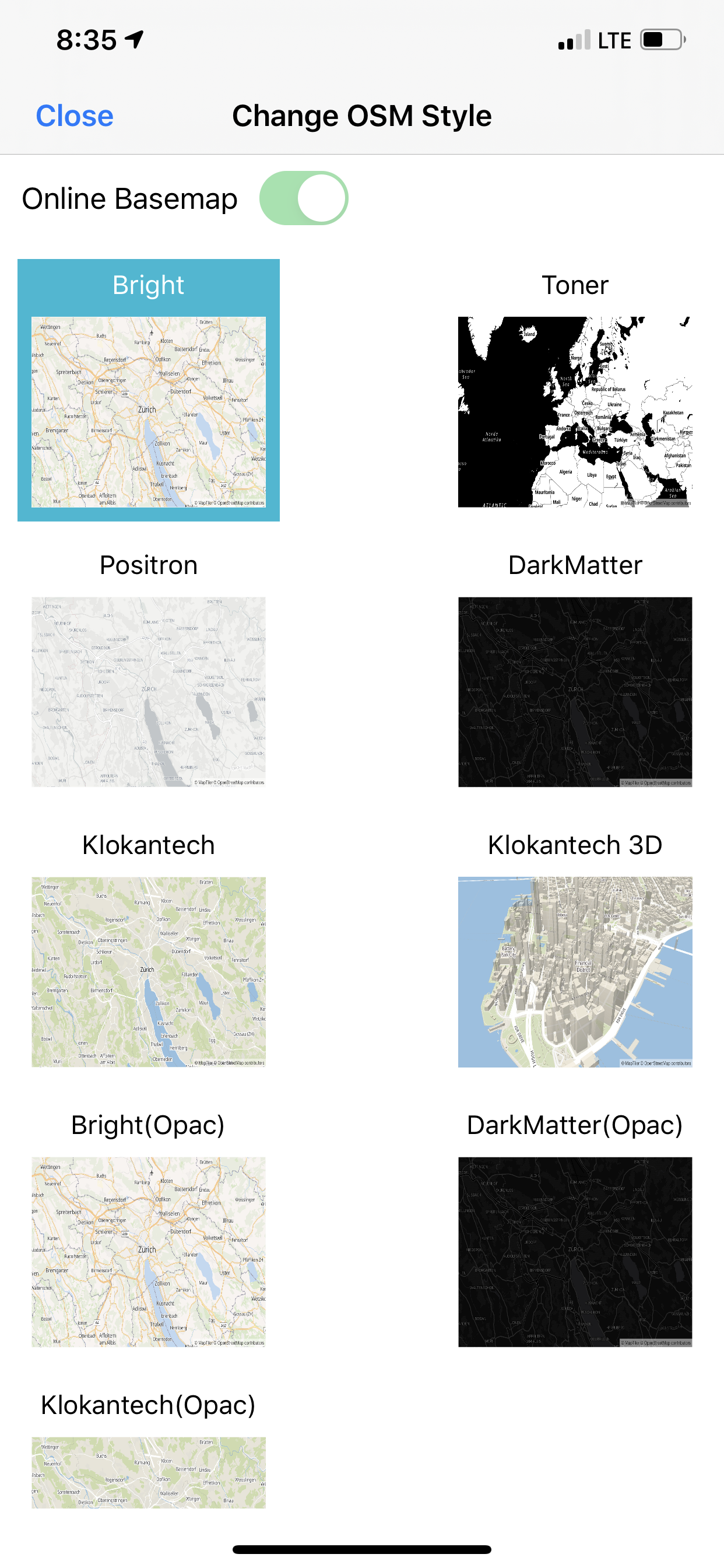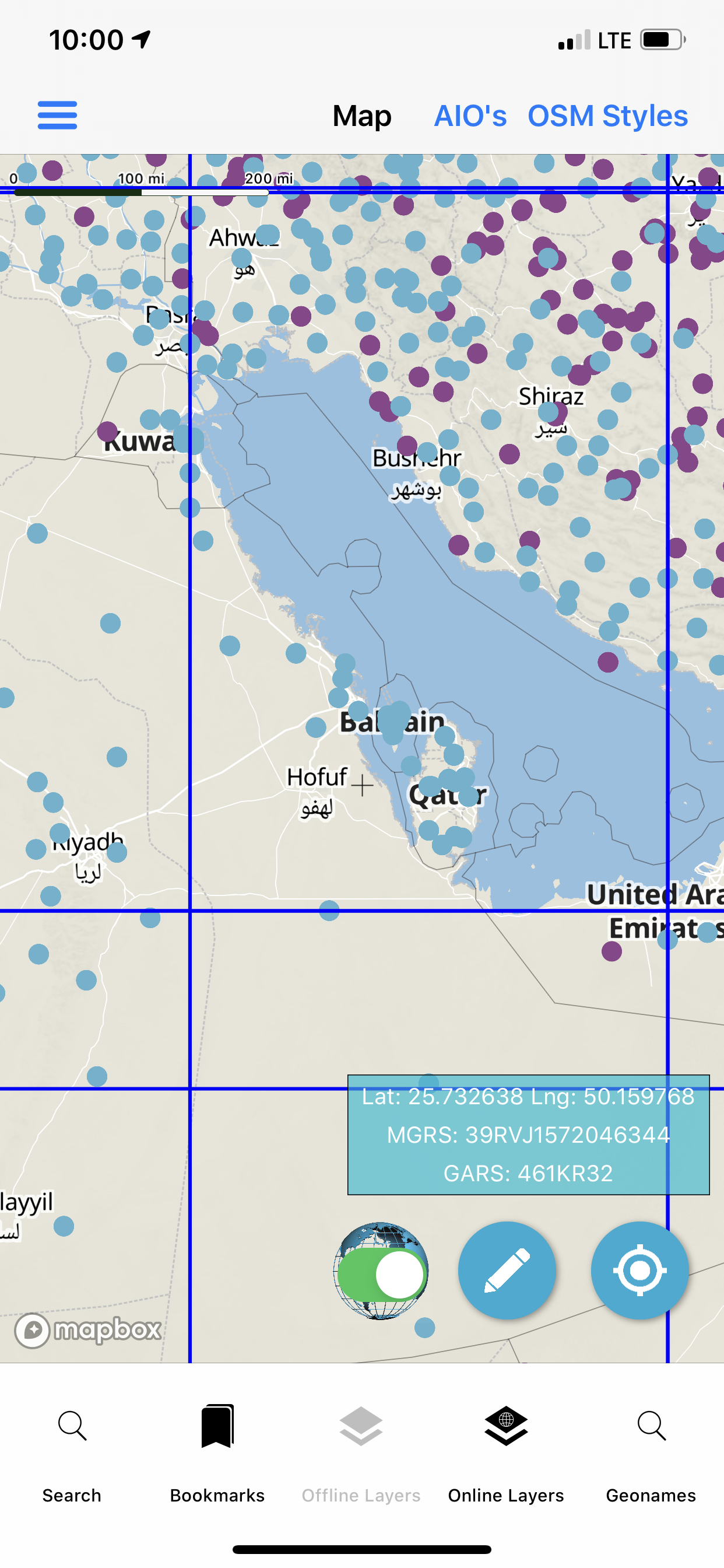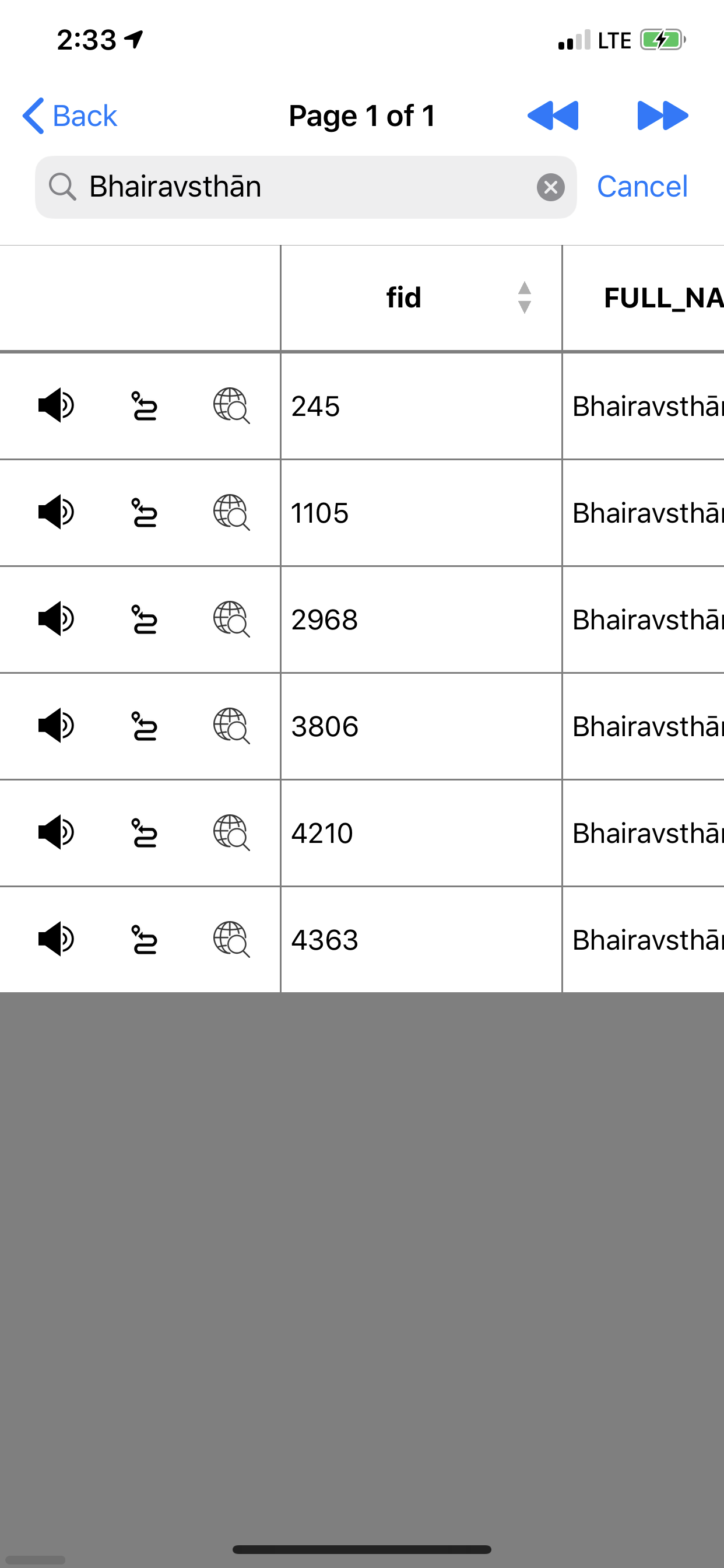 The map has optional vector tile overlays that can toggled on MGRS Grid, GARS GRID, TimeZones, International Boundaries The map supports searching MapBox and OSM